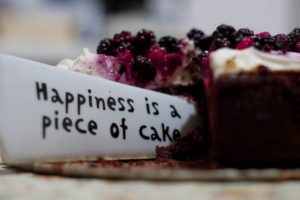 Who doesn't love the idea of  a good Paleo Carrot cake? I know that no one actually reads the story on recipe posts!   We all just scroll straight to the recipe, but for those of you who do, here goes:)
For me this blog was never about recipes, as so many other bloggers offer that and do a far better job than me. Also to be honest, most of my experiments in the kitchen tend to be complete flops and then I feel utterly disappointed and disillusioned to even bother. But then Cake beckoned….
Being on the Elimination Phase of the AIP
Sometimes we all tend to forget that the elimination aspect of AIP is not meant to last forever. I am coming up to my 4 year anniversary of staring AIP and yet here I am still slowly going along and reintroducing foods. I was one of those people who did exceptionally well to begin with and recovered really well.  6 months in, I had some major life stress ( you can read more about that in my book about my journey to recovery) and so I had some major relapses.
The most difficult aspect for me was that my gut had not healed. I still was struggling with so many foods not agreeing with me and constant stomach issues that were preventing me from absorbing anything. My Functional Medicine doctor suggested s bollourdi and that little bit of yeast, has changed my life.
I no longer- touch wood- have any stomach or gut issues and can safely eat most food now with no reaction. I often feel I think I can to do just fine without gluten ( I don't have an option on that one because of my celiac disease) and dairy, which seems to be so far off the table. But my main goal has been to be able to eat eggs. Eggs have always been a source of comfort food for me. From yummy breakfasts, to lazy Sunday nights, when I don't feel like cooking and of course baking! Especially cake! I so miss being able to bake properly!!
My Attempts at Eating Eggs
The problem with reintroducing food, is often other variables (more on reintroducing foods in a new blog post soon). My 2 previous attempts at eating eggs, led to some weird and wonderful effects, that I wasn't sure were egg related or not?  Sigh! So now that it felt like my stomach is so much better, I wanted to try eat eggs again and see. I must confess I didn't do the yoke first way, as I didn't find that worked or made any difference to me. I had some for breakfast..so far so good and then a few days went past and I was fine, more eggs, a few weeks went past and I was fine and then
Last Friday I decided it was time for CAKE!! My husband's favourite cake is carrot and he too eats a gluten free and dairy free diet for his Hashimoto's. So I decided to experiment with an old favourite carrot cake recipe. I attempted it, aware of the risk with such expensive ingredients and …….drum roll please!! …..
It came out totally beautifully and was absolutely delicious ( if I say so myself). My husband said it was the best GF carrot cake he had ever had, and that's saying a lot. LOL. We then ate cake all weekend and now.. I need to cut back and take a break on all the sugar.
Please remember that this cake is a treat and not a daily source of food or a substitute for a meal. It may contain healthier ingredients, but its still cake! That's why it does contain sugar. Feel free to cut that down or replace it, but I cannot guarantee the cake will come out the same!
Please let me know if you try it out! 🙂
Yael
xx
Reversing Autoimmune's Paleo Carrot Cake
Ingredients
2 cups of Cassava Flour (South Africans can get it here Cassava Flour)
2 tsp bicarb/baking soda
2 tsp baking powder ( 4 if using this corn free baking powder that I used )
1/2 tsp salt
1 tsp mixed spice
1 tsp cinnamon
4 free range eggs
1 1/2 cups sugar/ or sweetener of choice
1 cup olive oil
3 cups grated carrot
3/4 cup well drained crushed pineapple
1/2 cup pecans/walnuts

Icing

:
1 cup of coconut oil-firm
1 cup of icing sugar
2 tsp vanilla
Instructions
Preheate oven to 180C
Sift dry ingredients together
Mix eggs, sugar and oil in a separate bowl and add to the dry ingredients, mix together.
Add in carrot, pineapple and nuts to the batter and fold well.
Pour into 2 greased and lined baking pans (23cm) and bake at 180C for 30 mins.
Allow to completely cool
For the icing:

Mix together with a beater until firm and spread lightly on top of first the one cake and then other.
Decorate with crushed pecan/walnuts (optional)
http://www.reversingautoimmune.com/reversing-autoimmunes-paleo-carrot-cake/