Have you tried Low Dose Naltrexone (LDN) for Autoimmune Disease?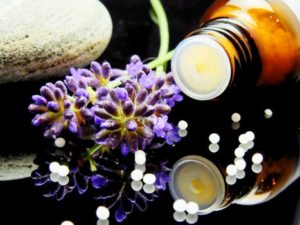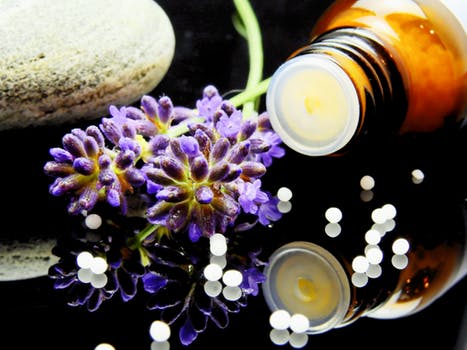 What is Low Dose Naltrexone?
Naltrexone is an opioid antagonist, meaning it blocks the opioid receptors in your brain. It used for recovery in opioid and alcohol addiction.  This is usually in dosages of 50-100mg.
 It is still used today for opioid addiction, but in the 1980's Dr. Bernard Bihari, a New York physician, began doing research on heroin addicts that also had AIDS. He discovered that when used in very low doses, it caused an increase of endorphins in the body between 2 and 4 am. He discovered that using LDN in very low doses was actually very beneficial to patients with HIV, Cancer and Multiple Sclerosis. Thus, in those low doses it became known as Low Dose Naltrexone or LDN.
How Does It Work?
 It is still slightly unclear how exactly LDN works for Autoimmune Disease, but according to Marc Ryan of Hashimoto's Healing here are the mechanisms of how it is thought to work:
It increases endogenous opiates
It inhibits pro-inflammatory cytokines
It promotes nuclear opioid growth factor
It blocks opiate receptors in the GI tract
It regulates T-reg cells like IL-10 and TGF
 In people with autoimmune disease, endorphins are often very low, therefore this increase in endorphins, helps regulate and modulate immunity. It also helps lower the inflammatory cytokines, improves regulatory T cell and calms glial cell. It is being used with success in a multitude of diseases where inflammation is prevalent.
What Is It Used For?
These are just some of the many illness, for which LDN has been used successfully:
Hashimoto's
Rheumatoid Arthritis
Lupus
Crohn's
Ulcerative Colitis
Multiple Sclerosis
Fibromyalgia
Chronic Fatigue Syndrome
Celiac
Psoriasis
Sjogren's
Autism
Scleroderma
How Do I Take It?
 Every recommendation I have read, says to start very slowly and build up the dose gradually. Luckily it can be compounded to a low dose in drop format, allowing you to control how slowly you taper up. The starting dose can be anywhere from 0.5mg to 1,5mg and then build it up to 4,5 mg.
 Dr Amy Myers recommends that the best time to take LDN is at 9pm, as then it allows the medication to reach its peak effectiveness at 4am, when your endorphins should be at their highest.  "The LDN will then partially block your opioid receptors all at one time very quickly, and then release. This allows for a surge in endorphins, and subsequent modulation of your immune system."
 Benefits
There are many different report of different experiences. Some people have found that their energy levels improve dramatically, their depression goes way and their fatigue disappears. It almost sounds too good to be true! One of the most important markers though for it working, is reflected on blood work, when antibodies markers and shown to be reduced dramatically and that for me, was a big incentive to try taking LDN.
 Downside
Note: For some people, it has virtually no affect at all and for others it can even make things worse. Autoimmune disease is a funny thing and it affects people differently. Depending on which part of your immune system is either over or under active, different medications, can cause very varied reactions, depending on the person. Because LDN up-regulates certain parts of the immune system and suppresses and down-regulates others, it tends to work better in those whose immune system this matches. In the same way one person with autoimmune disease can take Echinacea and feel great, the next person it will make them very ill.
The only other negative of LDN is that it does interfere with opioid containing medication. This is usually narcotic type painkillers. Of course if you are using this regularly for pain, it can be a problem. You would need to work with your doctor to wean off these medications. This did become as issue for me, as I have very sever period pain and I take anti inflammatory medication for that, which became ineffective! I am of course working on the root causes of that and trying to balance my hormones, but that was one negative for me.
The third caution for those wanting to try LDN, is that it cannot be taken at the same time as any immune suppressant drugs, which many people with autoimmune disease may be taking.
One other warning, which I have not personally experienced, but is necessary to mention is that, because it can modulated the immune system so effectively, if you are taking thyroid hormone, your dosage may suddenly become too high and you may experience over active symptoms. Of course this is good as it means your autoimmune attack is down, but it means you need to make sure to get your thyroid tested.
My Experience
I started taking LDN at the beginning of this year. So at the 6 month point, I thought it was a good time to write about it! 🙂
I began with taking the drops. I started with 7 drops at night and was meant to increase up to 21 drops over the next weeks. However as soon as I would increase the drops, I began to feel 'fluey' and not great. Then I would drop it back down. I soon realised that I need to increase the drops very slowly and only began to do one drop at a time. I did have very vivid dreams to begin with, but soon after found that I was sleeping very well and very soundly. I have not had a bad reaction to LDN, like I have had to some other supplements that stimulate the immune system, so clearly the LDN fits my immune profile. I have a friend with Progressive MS who began using LDN and reacted very badly to it. In fact in made here much worse. So, important lesson once again, is that everyone is different!
I have not had a change in my blood markers yet, though there was a slight decrease in one set of my thyroid antibodies.  My Anti- TPO antibodies were lower, but my Anti-TG antibodies were higher, so I don't consider that significant yet. I have personally not had any miraculous reactions, but the improved sleep has certainly given me more energy and improved my mental clarity. I have noticed there has also been a reduction in my general body pain, such as aches and pains, which is no doubt due to the anti-inflammatory affect. As yet, it has not helped me terrible headaches, so still holding out hope on that front. I am still persevering with it for now and will updates this in future posts.
Conclusion
 LDN is only one part of many things that can help your autoimmune disease and doesn't take away from all the important diet and lifestyle aspects that are still part of the process. It is relatively inexpensive compared to certain other medications and certainly has fewer side effects. It should be something to be considering if you have autoimmune disease that won't go into remission with just dietary and lifestyle changes on their own.
For more information about me and my health journey, check out my book!
References:
Amy Myers:http://www.amymyersmd.com/2017/05/low-dose-naltrexone/
Marc Ryan: https://hashimotoshealing.com/low-dose-naltrexone-ldn-and-hashimotos/
 Izabella Wentz:https://thyroidpharmacist.com/articles/low-dose-naltrexone-and-hashimotos/
http://www.lowdosenaltrexone.org/
Save
Save
Save
Save
Save
Save
Save
Save